Space
Iron traces in snowfall originated in a stellar explosion millions of years ago
Behavior & Society
As the world becomes more complex, making decisions becomes harder. Is it best to depend on careful analysis or to trust your gut?
EARTH
Tiny plastic particles have turned up in samples of Arctic snow, pointing to their ubiquity in the environment
Special Report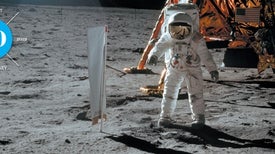 Space
Celebrating the past and future of humans on the moon
Videos
We take you inside a single fireworks shell to show you how it all works. If you want to glimpse more than just the inner workings of one fireworks shell, you should check out this post by the SA Visuals team on its long, explosive history inside the pages of Scientific American ...